By Simon Abaho
The race for the position of the Speaker of Parliament has brought together sworn 'enemies' Bukedea Woman MP Anita Among and Mityana Municipality MP Francis Zaake.
Among is the NRM candidate for Speaker of the 11th Parliament.
https://neglectsquad.com/zysmnz3jeq?key=97ee80fc9cd97d5f665cb77aabfc5601
Anita Among and Hon Francis Zaake reconcile as they share a light moment together before the start of the plenary at Kololo Groungd where the process of election of the new Speaker is to take place.
The seat became vacant after the president pronounced the Former Speaker Jacob Oulanyah dead on Sunday morning after spending very many months missing in parliament over unknown illness.
The Speaker died from a hospital on Seattle where he had been transferred for more treatment after he had been to most of the specialized hospitals here.
In photos that have circulated on social media, the two were seen at the Kololo Ceremonial Grounds hugging each other almost pecking.
In a secret ballot conducted out of 161 members of Parliament, 155 MPs voted to remove Zaake from the Parliament Commission while only four MPs voted against the proposal to remove Hon. Zaake. There were two invalid votes registered.
Hon. Zaake's removal comes after Parliament also adopted the report of the Committee of Rules, Discipline and Privileges with amendments presented by Chairperson, Hon. Abdu Katuntu.
The vote followed debate of the report of the committee that found Zaake in breach of public trust and confidence. Zaake was probed for statements he made on social disparaging the Deputy Speaker, Anita Among.
The Deputy Speaker said Zaake would apologise to the House within one week adding that the Opposition will have to propose another name for the position.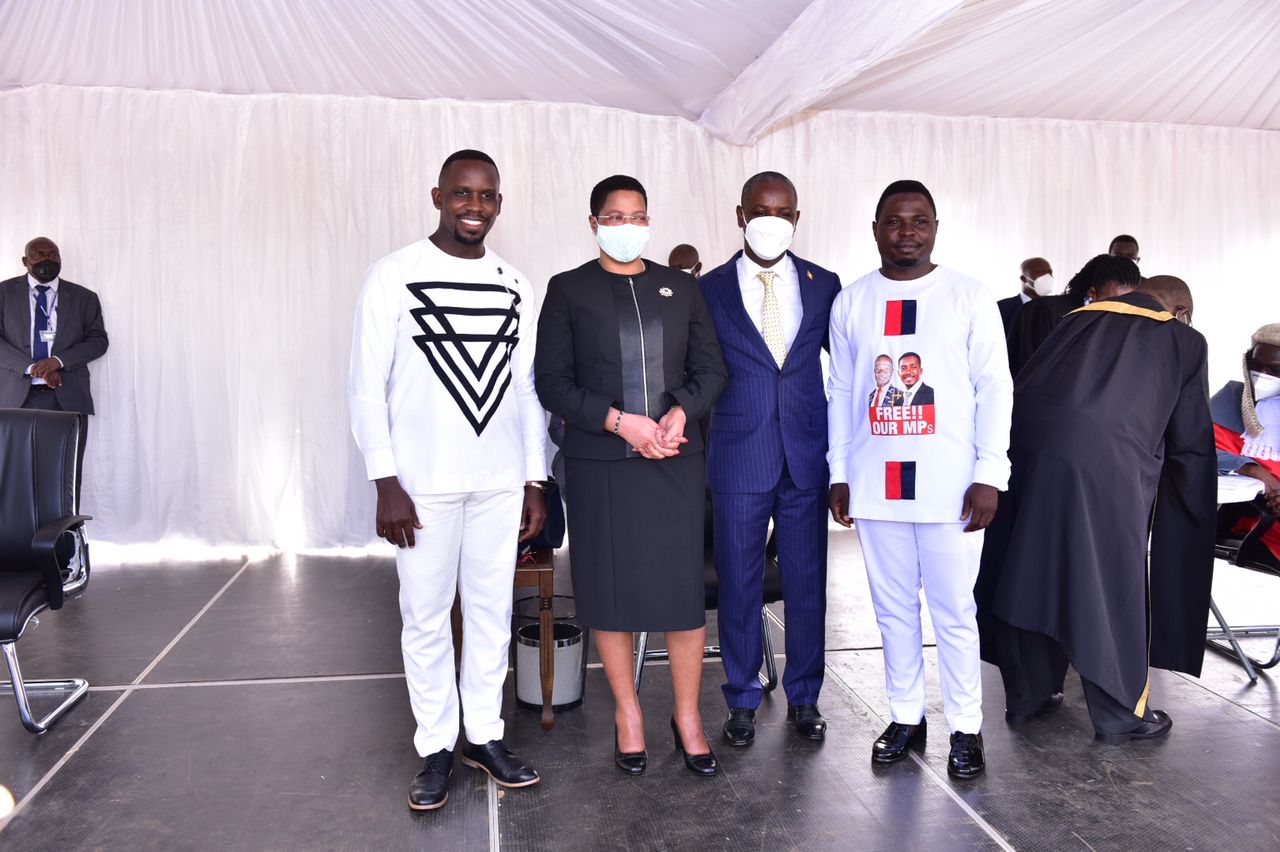 This came about after Zaake's social media comments of the person of Deputy speaker then Hon Anita Among.
Early this month, Zaake dragged Among to court seeking its declaration to, among others, overturn his controversial removal from the position of Commissioner of Parliament for allegedly insulting deputy Speaker Anita Among on social media.
With this hugging , waist holding and smiling eye to eye as the share a light moment before plenary hope is a sign of reconciliation for the good of serving the people they are representing.
https://neglectsquad.com/avqin9mz?key=4105000c73a09a81c9b7c9690785522c
https://neglectsquad.com/zysmnz3jeq?key=97ee80fc9cd97d5f665cb77aabfc5601
https://neglectsquad.com/n9r9acyck?key=4adfe9a41ebee72c70175a132ee33e93