By Simon Abaho
The Senior Presidential Advisor for Special Operations Lt Gen Muhoozi Kainerugaba has commended the proprietors of Bugiri Sugar factory for the new initiative that will boost the economy.
Gen Kainerugaba, who is also the commander of the UPDF Land Forces, was invited by the directors to tour their nearly completed sugar factory in Kapyanga sub-county in Bugiri district.
https://neglectsquad.com/zysmnz3jeq?key=97ee80fc9cd97d5f665cb77aabfc5601
The General was impressed by the work they have done and the investment they have put in the sugar factory that will open in December this year.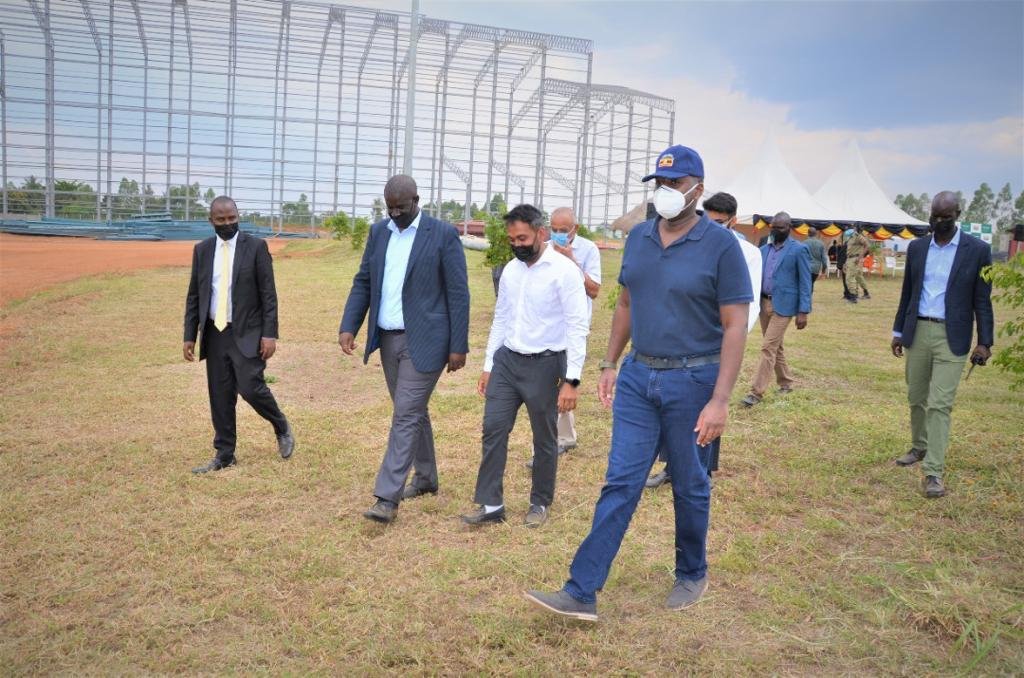 Mr. Elison Karuhanga, one of the directors, thanked the General for sparing time to tour the facility, noting that the military and the economy complement each other.
Mr Karuhanga said that the factory will start crushing cane in December, adding that thousands of residents will be employed at the facility. 
He explained that the people of Busoga subregion are experienced sugarcane growers and therefore won't require new skills to produce raw materials for the factory.
The Member of Parliament for Bukooli North constituency, Stephen Bakka Mugabi, said the construction of the sugar factory in the district is a great sigh of relief since farmers have been grappling with falling prices of sugarcane.
Mugabi noted that the local leadership had entered an informal agreement with the investors to employ the young people in the area that hosts the factory.
https://neglectsquad.com/avqin9mz?key=4105000c73a09a81c9b7c9690785522c
https://neglectsquad.com/zysmnz3jeq?key=97ee80fc9cd97d5f665cb77aabfc5601
https://neglectsquad.com/n9r9acyck?key=4adfe9a41ebee72c70175a132ee33e93