By Simon Abaho
The Minister in charge of Relief, Refugees and Disaster Preparedness has lashed out at the Prime Minister for Overstepping her mandate and leaving the line ministers redundant.
There seems to be a battle for supremacy at the Office of the Prime Minister (OPM) between Eng. Hilary Onek and the Prime Minister Robinah Nabbanja.
Onek is the cabinet Minister for Relief, Disaster Preparedness and Refugees which falls under the OPM.
The letter seen by our news desk written by the minister to Hon Nabbanja shows his displeasure with the way the Leader of government business is doing her work in relation to the ministry of refugees and disaster preparedness.
"From the time of your appointment, I have been observing with total displeasure the fact that my role and that of my deputy as the ministers in charge of refugees and disaster and the lead policymakers on matters of refugees and disaster management have been Totally usurped by your office," Onek says in his letter.
Below is Onek's Letter :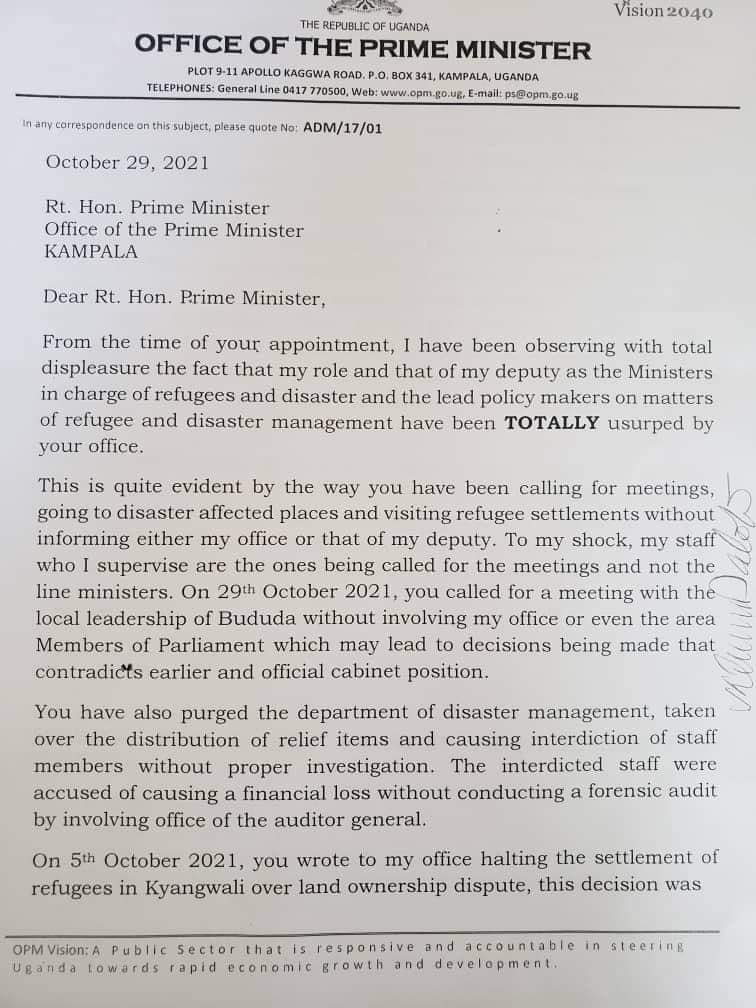 Recently the Prime minister has been seen moving around the country visiting different areas affected by natural calamities , and giving relief funds and materials, which has not gone well with Onek, who now asks the Prime Minister to write to the appointing authority who is the President, to scrap the position so that she can fully take over the entire ministry.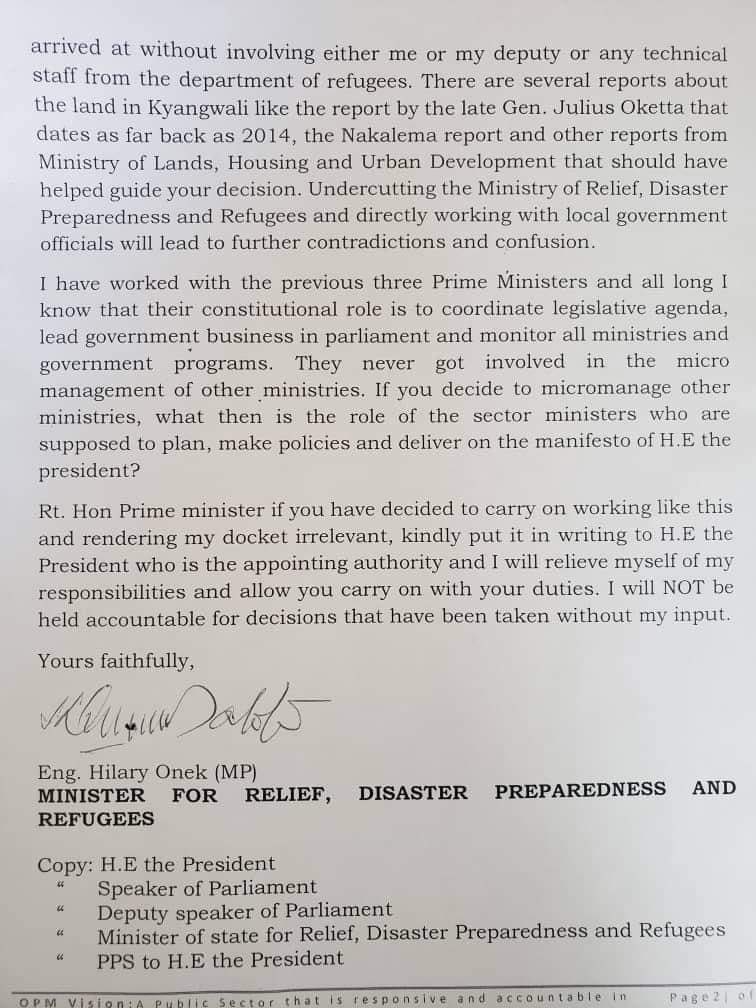 We were not able to get feedback from the Prime Minister about the letter and the complaints raised by Minister Onek.