By Simon Abaho
Jacob Kiplimo stamped his mark as the fastest man in the world in the half marathon with a splendid run at the 30th EDP Lisbon Half Marathon in Portugal on Sunday afternoon.
The Olympic 10000m bronze medallist sliced one second off Kibiwott Kandie's world record of 57:32 that was set in December 2020, finishing the race at 57:31 minutes.
https://neglectsquad.com/zysmnz3jeq?key=97ee80fc9cd97d5f665cb77aabfc5601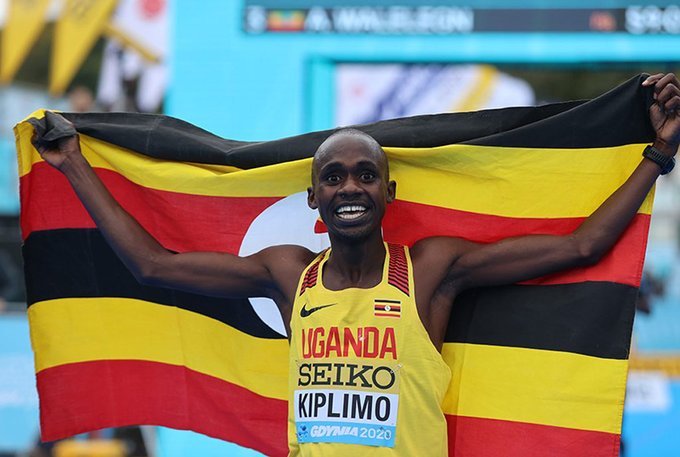 Kiplimo ran a perfect race leading from start to finish and finish well clear of the rest of the field to bag cap his most prolific race with a cheque worth 100,000 Euros (over UGX 400 million).
The 21-year-old who came second at the event in 2019, six seconds behind the Kandie, broke the field after three kilometres, controlling the race from there on, passing the five-kilometre mark in 13:40.
He then crossed 10 kilometres in 27:05 and 15 kilometres in 40:27 as he cruised to astonishingly finish almost half a mile and more than two minutes ahead of everyone else.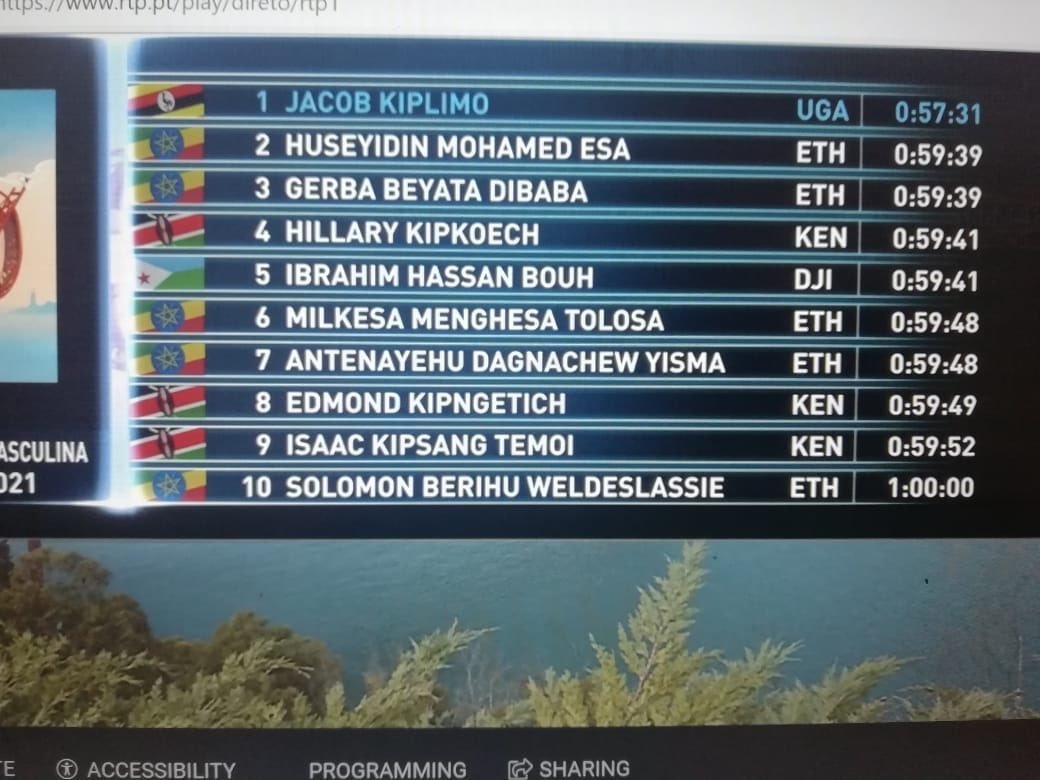 Ethiopia's Esa Huseyidin Mohamed and Gerba Beyata Dibaba finished second and third, stopping the clock at 59:39, while there was other six athletes who finished below the hour mark.
Kenya's Moses Tanui was the first runner in history of the 13.1-mile race to break the one-hour barrier in 1993 when he clocked in at 59:47 in Milan.
Haile Gebrselassie upped the pace running below 59 minutes in Tempe in 2006 with 58:55. Four years later, Eritrean Zersenay Tadese further sliced the world record to 58:23 in Lisbon.
Tadese's record would stand for eight years before Abraham Kiptum ran 58:18 in Valencia 2018 to start a run of consistent improvements to the world record time.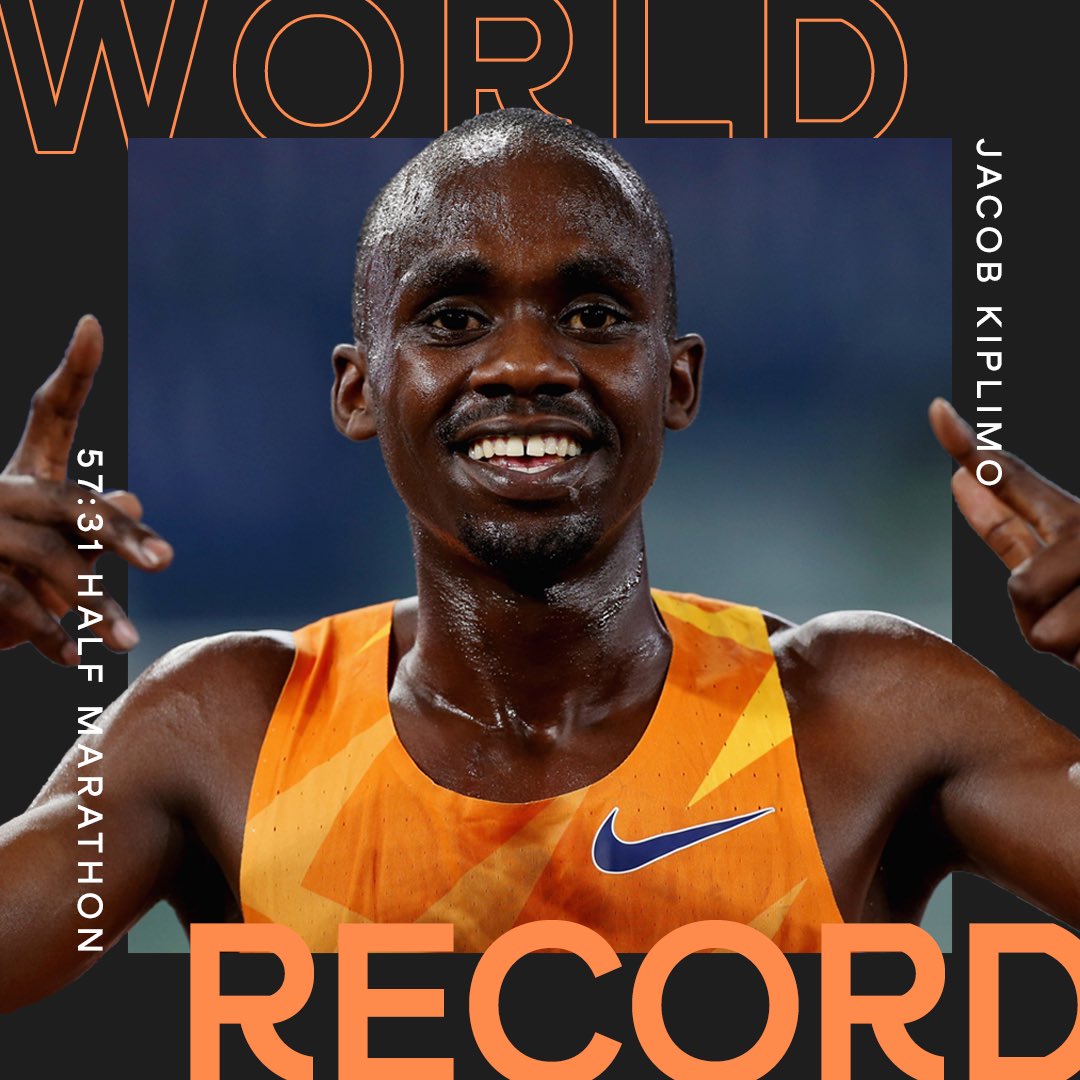 Geofrey Kamworor chopped the world record time to 58:11 in Copenhagen in 2019 and then Kandie ran sub-58, clocking 57:23 in December 2020.
Tsehay Gemechu Beyan of Ethiopia claimed the women's EDP Lisbon Half Marathon title with a very fast time of 1:06:06. Kenya's Daisy Cherotich (1:06:15) and Joyce Chepkemoi (1:06:19) took second and third respectively.
This was the 5th Half Marathon world record this year between men and women.
Top results men
Jacob Kiplimo (UGA) – 57:31 WR
Huseydin Mohamed Esa (ETH) – 59:39
Gerba Beyata Dibaba (ETH) – 59:39
Hillary Kipkoech (KEN) – 59:41
Ibrahim Hassan Bouh (DJI) – 59:41
Milkesa Menhgesa Tolosa (ETH) – 59:48
Top results women
Tsehay Gemechu Beyan (ETH) – 1:06:06
Daisy Cherotich (KEN) – 1:06:15
Joyce Chepkemoi Tele (KEN) – 1:06:19
Hiwot Bebrekidan Bebremaryam (ETH) – 1:08:00
https://neglectsquad.com/avqin9mz?key=4105000c73a09a81c9b7c9690785522c
https://neglectsquad.com/zysmnz3jeq?key=97ee80fc9cd97d5f665cb77aabfc5601
https://neglectsquad.com/n9r9acyck?key=4adfe9a41ebee72c70175a132ee33e93