By Simon Abaho
City Casanova and former NTV Uganda sports journalist Joel Khamadi has finally decided to settle down as he has today legalized his bonking with his girlfriend.
The "bonkchamp" and thigh monger was introduced to his girlfriend's family last Saturday in an expensive beautiful private traditional ceremony which was attended by very few close relatives and friends. Not much was disclosed about Casanova's marriage and his wife.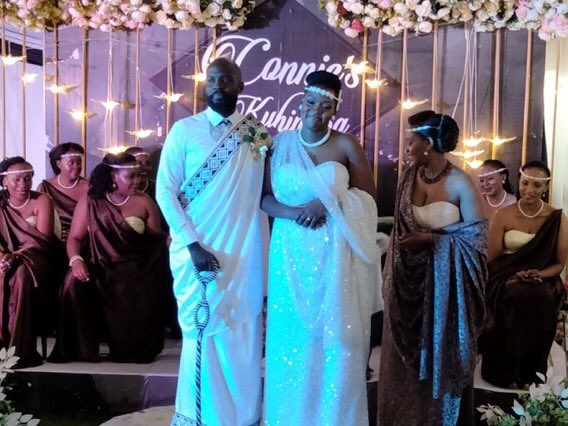 Not to waste much time, Khamadi decided to go ahead at tie the knot with his yet-to-be-identified Girlfriend to become husband and wife.
The wedding ceremony was blessed by friends and relatives.
His friend and workmate Andrew Kabuura and his wife Flavia Tumusiime were also in attendance. Kabuura who was the best man before he spoke he took a minute to introduce his lovely wife.
Khamadi is known to be a top playboy, being linked with several city women.
Years ago, he appeared in the news after getting involved with a city Business man's wife. Khamadi is also known to have had many nights with his former boss Josephine Karungi.
It's also on record that while he was still at the Serena-based media house, he used to bonk different women from his car which he used to park opposite his office at Serena.
358 total views, 2 views today